2021
---
WIRED,
The Future of Reality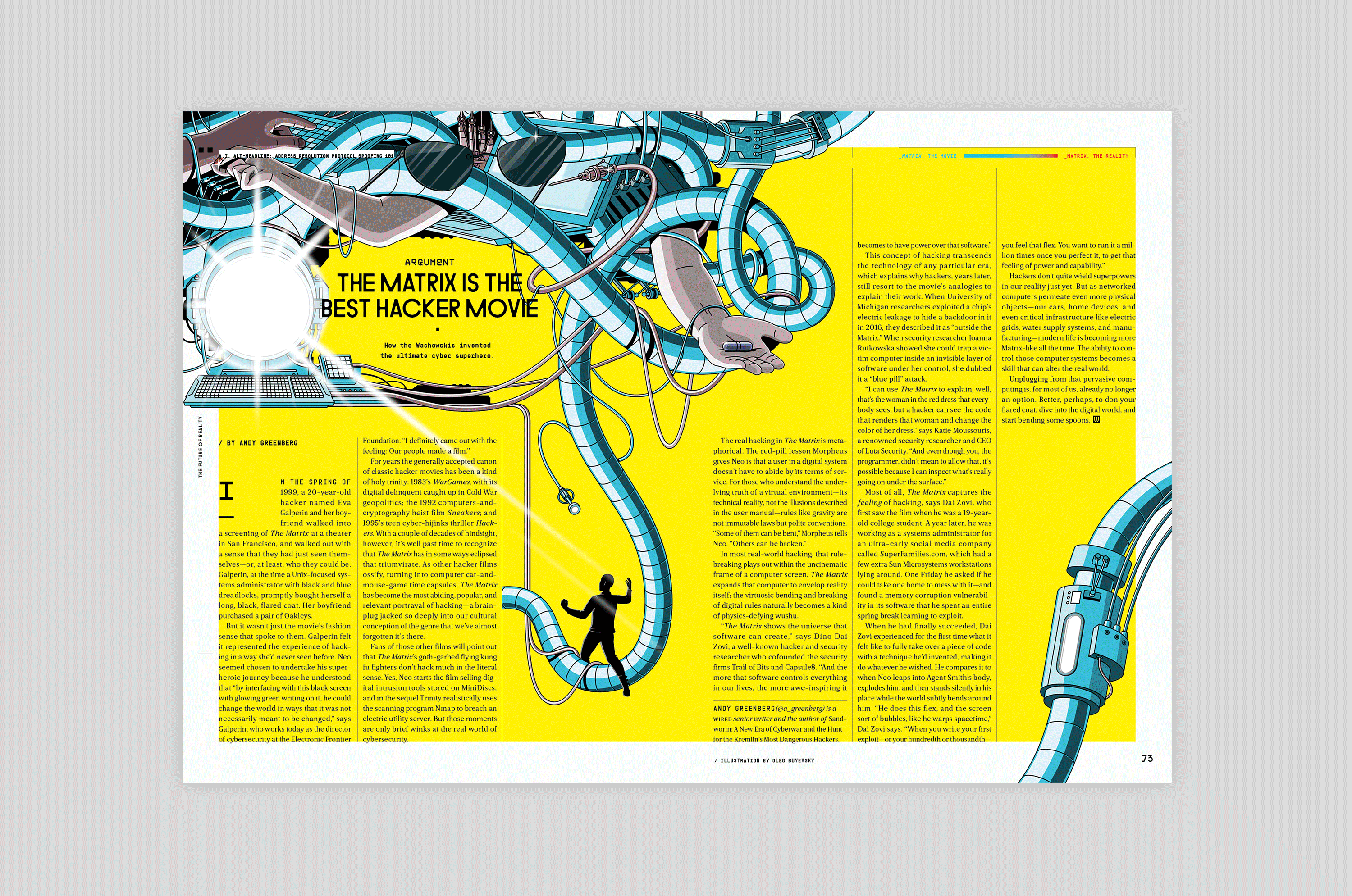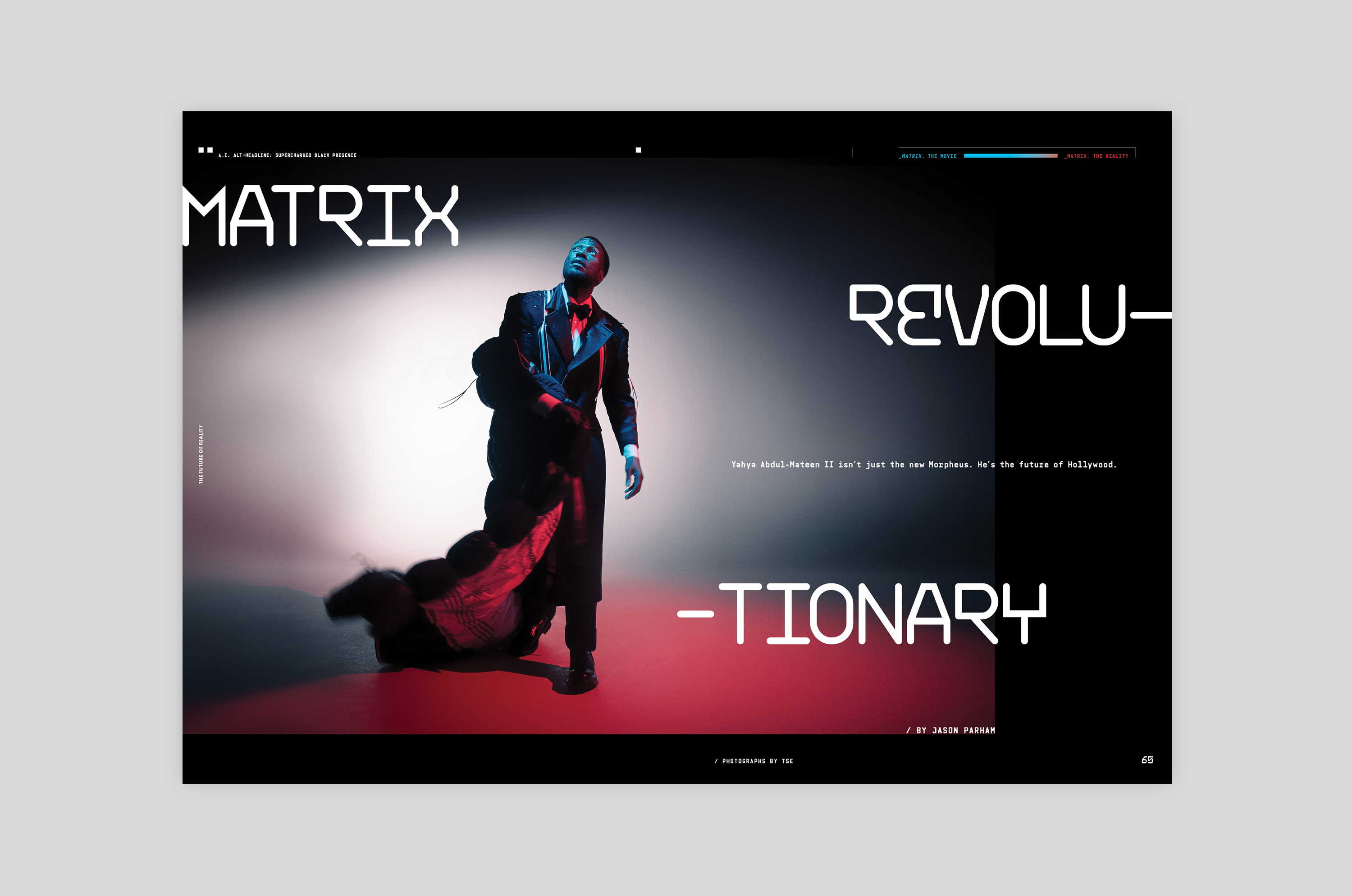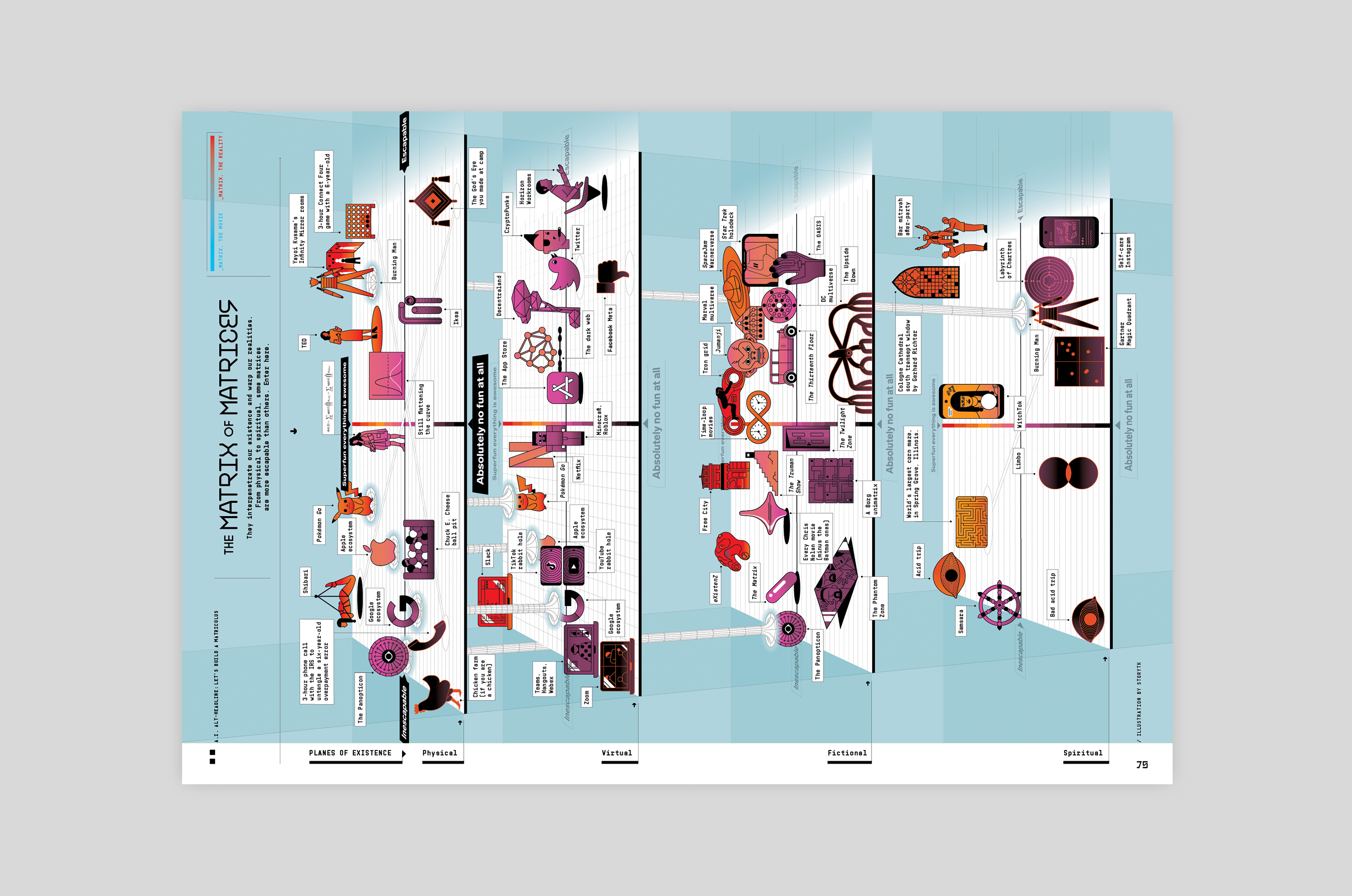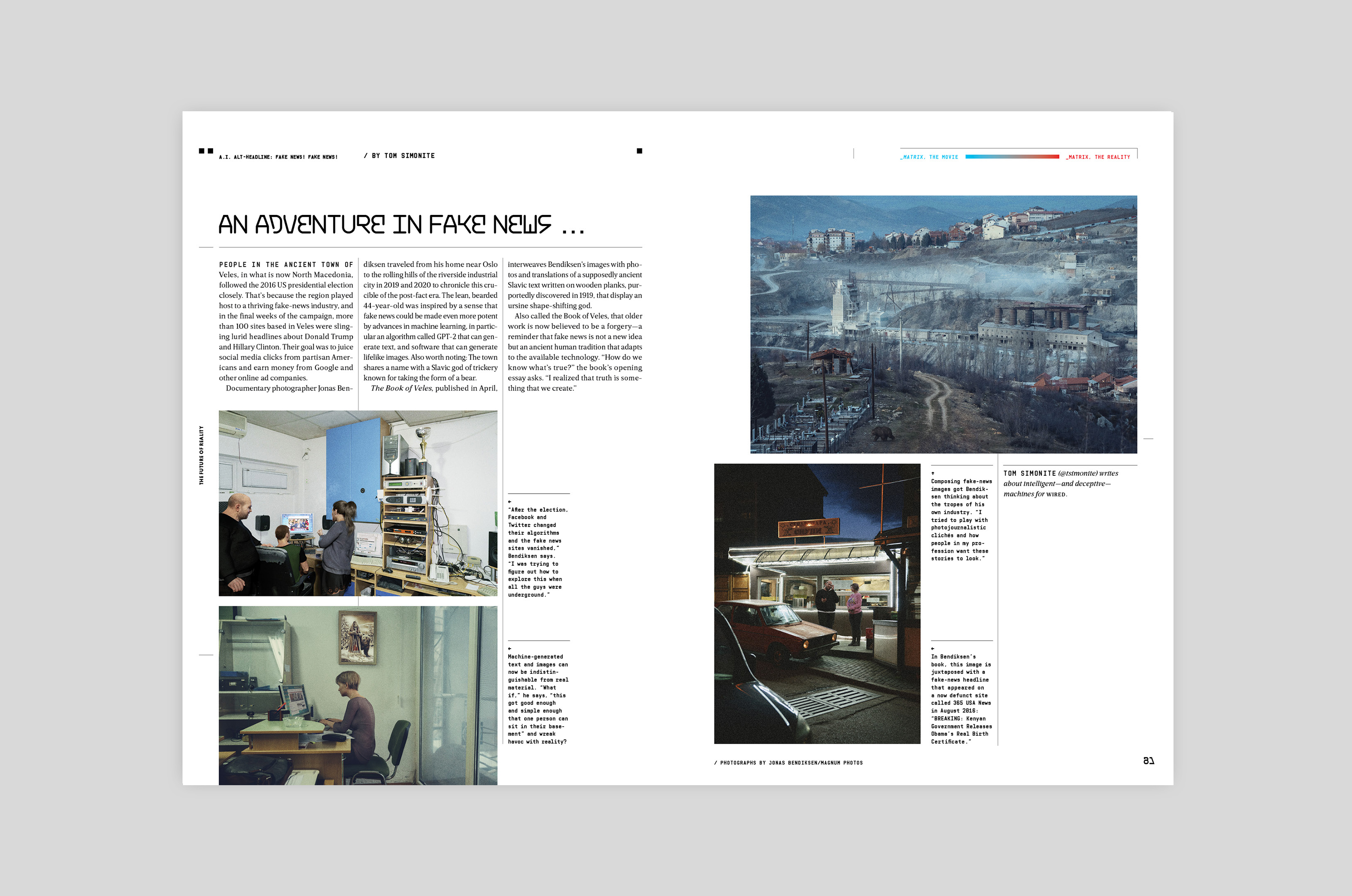 It is in WIRED's DNA to ponder the future. Will things be better? Worse? To commemorate the release of
The Matrix Resurrections
the team looked closely into our immediate future and how it has radically changed, and continues to change, around us. As the design lead for this project, I wanted to reimagine the magazine and how the type systems could work to illuminate these themes. The art direction is modern and leans into using new technologies and tequniques.
Role: Art Director

Creative Director: Maili Holiman
Director of Photography: Anna Alexander
Photo Editors: Sam Cooper, Lauryn Hill
Project Editor: Sarah Fallon
Editor in Chief: Gideon Lichfield
.